Improved & Comprehensive Backup for SharePoint Online Lists With Spanning Backup
With data explosion in recent times, the modern IT landscape faces difficulty in monitoring and safeguarding data. One of the primary reasons is the disparate distribution of mission-critical data living across multiple locations in SaaS applications.
SharePoint Online — Microsoft's enterprise collaboration platform — attempts to cut this clutter by creating complex intranets that enable large numbers of employees, partners and customers to access and work on files from any place and via any device. However, its collaboration capabilities make the contents vulnerable to various data loss events, such as ransomware attacks, configuration and sync errors, and human errors like accidental deletion. Moreover, SharePoint's complex workflow makes it difficult to retrieve data once lost.
To streamline processes and improve team collaboration, the SharePoint list tool plays a significant role. As an adjustable database, the SharePoint list is a collection of data that can be shared with your team members and those you've provided access to. You can use many types of lists, including tasks, announcements, contacts, issue tracking and surveys.
Customization of lists into columns, views and filters allows for data accuracy and orderliness by providing real-time access and information updates. The workflows and alerts help automate processes for improved efficiency. Maintaining a parts list or an inventory is what this new feature is mainly known for (see Figure 1). It can also be used to maintain a call list or a call tree. All the built-in features make lists flexible and provide a robust way to store, share and work with data.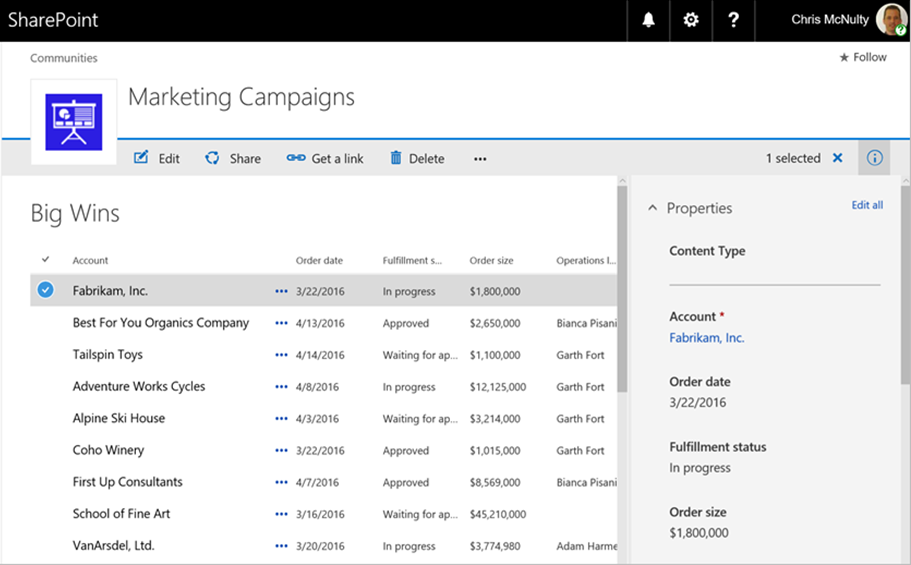 Figure 1. A typical view of a list in SharePoint Online.
A single source of truth
Organizations are mainly using SharePoint Online lists to maintain and track data in a single source of truth. Files like spreadsheets can be easily modified and copied by anyone. As a result, there will be multiple "sources of truth" — making data tracking and management challenging.
However, a SharePoint list is a centralized location. As mentioned earlier, it's an adjustable database. Hence, any change to the list gets tracked and is visible to people who have view permission. Furthermore, you can control access to certain parts of the list, ensuring people can only edit fields they should. Even the existing data in Microsoft 365 and other locations are seamlessly incorporated into the list. This helps to organize information in SharePoint (see Figure 2).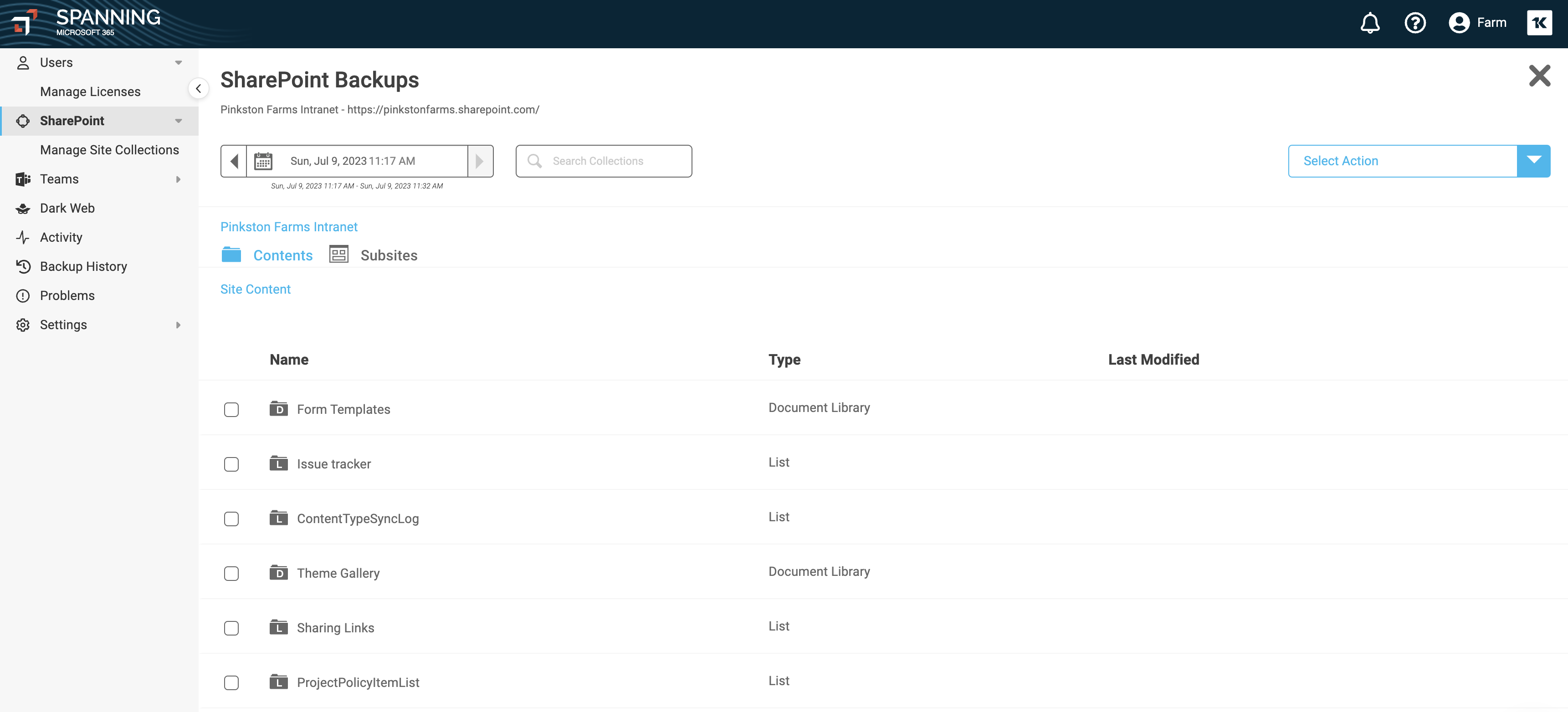 Figure 2. SharePoint list backups classified by Type in our SharePoint backup inventory.
Introducing improved SharePoint Online (Lists) backup
Despite such a huge influence in Microsoft 365 data management, SharePoint Online lists alone won't be able to eliminate the risk of data loss. Microsoft's native protection doesn't offer fast and accurate data recovery. It's impossible to minimize the risk of data loss without a third-party backup and recovery solution like Spanning Backup.
With the help of Microsoft 365 APIs, Spanning is able to provide granular backup and recovery solutions to SharePoint Online list data. This feature will be available to all users of Spanning Backup for Microsoft 365 and in all regions. It functions automatically as long as you have a valid Spanning Backup for Microsoft 365 subscription. The SharePoint lists automatically get backed up once a day with the help of Microsoft Graph and SharePoint Online APIs. OAuth 2.0 is used to authenticate the entire process.
The comprehensive list you get with this feature makes data backup and restoration robust and ridiculously easy. Backups including user metadata (with full support for SharePoint Online Managed Metadata) and workflows ensure all your data is adequately secured and can be recovered at once when needed. Even if someone accidentally edits the SharePoint list, you'll still be able to see the full data in our inventory list — thanks to our granular recovery of each item from the list (see Figure 3).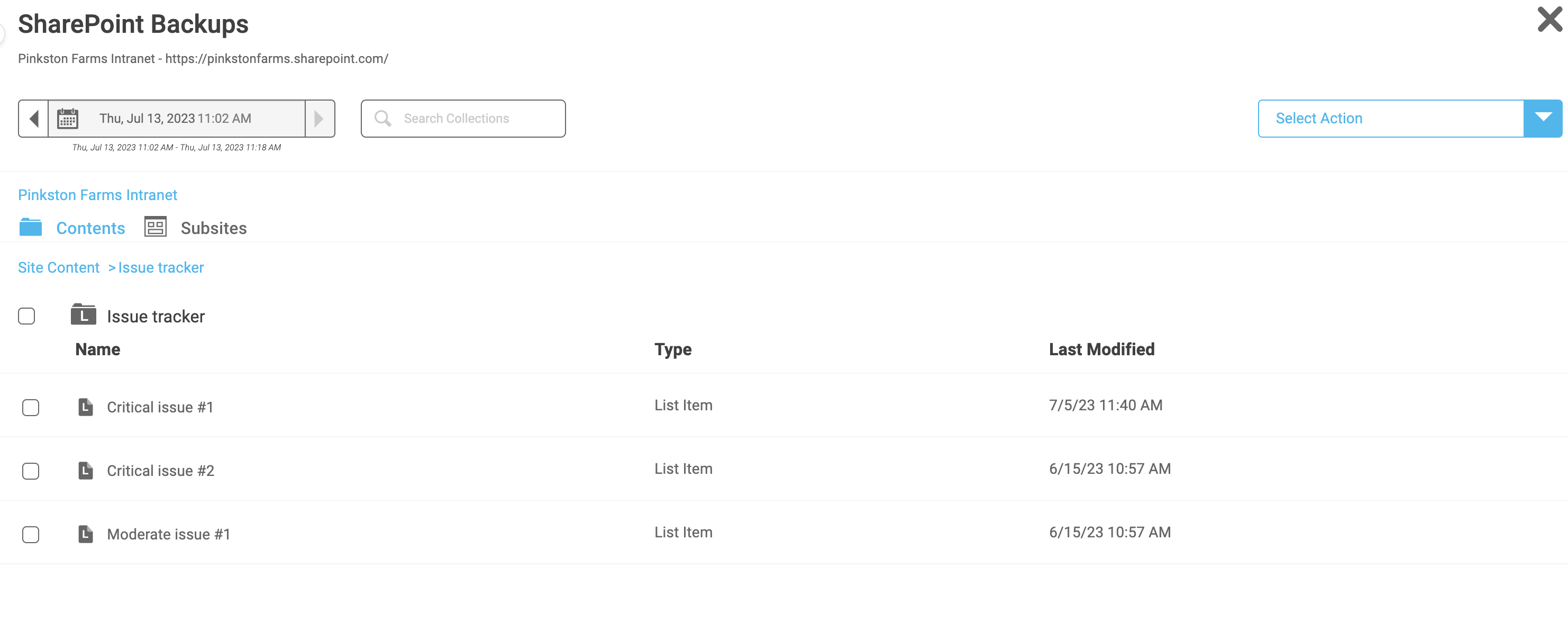 Figure 3. Restoring the entire list at one go or selecting individual list items to restore.
When it comes to foolproof backing up of SharePoint Online lists, the comprehensive, enterprise-grade protection makes Spanning Backup for Microsoft 365 the ideal choice. All the critical data in your SharePoint Online gets automatically backed up and can undergo granular restore when the need arises.
With this new addition of SharePoint Online list data backup to the existing support for other Microsoft platforms (Mail, Calendars, Contacts, Teams Conversations, OneDrive and SharePoint libraries), Spanning Backup's Microsoft 365 data protection has become more robust.
Visit us today to learn more about Microsoft 365 Backup from Spanning.